EV Charger Maintenance is critical to EV Charging as a Service (CaaS) operations. Well-maintained charging stations are more reliable and efficient, providing a better experience for EV drivers. In this article, we will review the various EV charging station maintenance tasks and see how they can be completed with the help of the Wevo Energy platform.
Choose your chargers wisely
Not all chargers were created equally. To be able to provide high-quality EV charger maintenance, the charger must be connected to the Internet so the operator can remotely control and manage it via the OCPP protocol. Many charge companies claim OCPP 'support' or 'compliance' or 'readiness', but only companies that carry the OCPP Certification logo were tested and approved for 100% compliance with the protocol. See a list of OCPP-certified charger vendors here.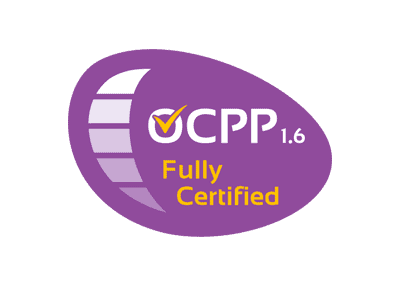 Auto-config your charger
The first encounter of an EV installer with the management system happens at commissioning. The charger is turned on and connects to the back-office system.  With most backend systems, the installer is required to set many charger configuration settings, including:
Current limit
Name and alias
Password
Schedules
Notification durations
and many more settings
Luckily, the Wevo system takes care of this automatically. Our system contains a library of all chargers supported, each with its default settings. Each time the charger connects, Wevo downloads all configuration settings to the charger and clearly indicates that on the web interface.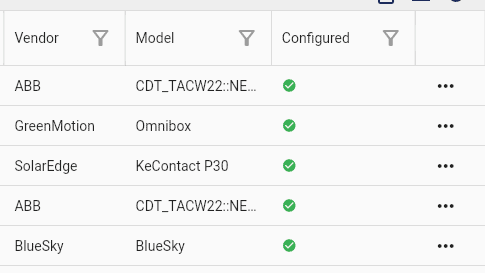 Gain clear status visibility
Once a charger connects, it is essential to understand its status. Many competing systems display the raw charger OCPP status, which can be confusing and misleading. For example, the OCPP state 'suspended_ev' means nothing for most humans. In fact, its meaning varies and can either mean the vehicle is full (Completed) or that charging is temporarily paused due to the vehicle being unlocked.
Wevo processes the OCPP statuses in real-time and provides operators and drivers with clear status indications in plain language.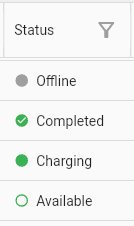 Know when a firmware upgrade is due
A smart charger is an advanced electronic device requiring periodical firmware updates, just like your laptop. Managing firmware upgrades can be tedious, especially if multiple hardware vendors are involved. How do you know when a firmware upgrade is due? How do you know the upgrade does not break anything?
Luckily, the Wevo team constantly tests and analyzes firmware upgrades from all of our supported charger vendors. Tested and certified versions are uploaded to our platform, and an 'Update needed' indication is provided to operators.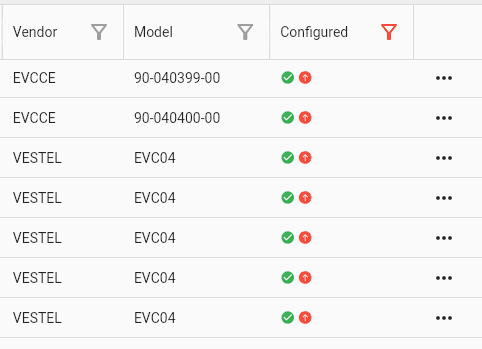 Simplify charger maintenance by upgrade multiple chargers at once
Understanding that an upgrade is due is only the first step. To provide efficient EV charging station maintenance, operators need actually to upgrade the chargers, sometimes hundreds of them. This is extremely easy with the Wevo platform. Simply select a list of chargers, choose a firmware version, and click upgrade. It's as simple as that and works with any OCPP-supported charger.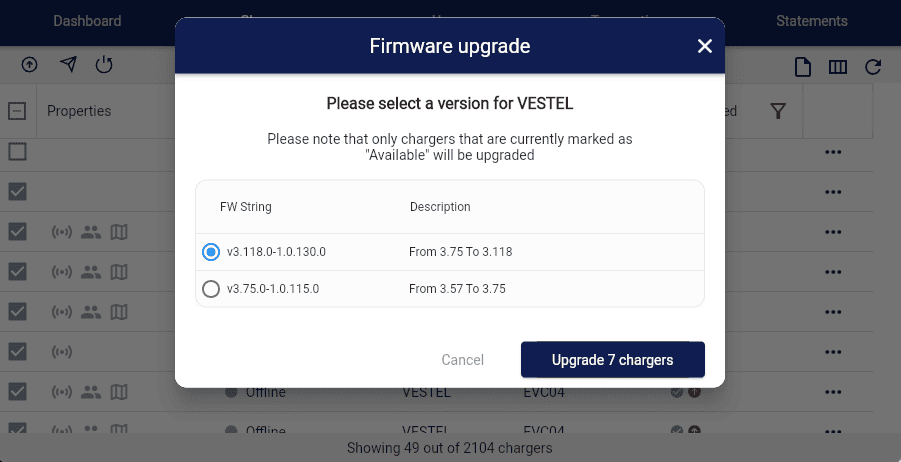 Know that something goes wrong
A famous quote from Werner Vogels, AWS CTO, is, "Everything fails, all the time". This is true in IT and is also true in EV charging. The way the platform handles failure is what makes the difference. The first and most important step is to be aware of the failure so it can be addressed.
The Wevo platform sends an operational alert to designated administrators whenever a charger goes offline, an internal charger error occurs, and when a charger is tampered with.  Alert setup is as easy as switching a button in the UI: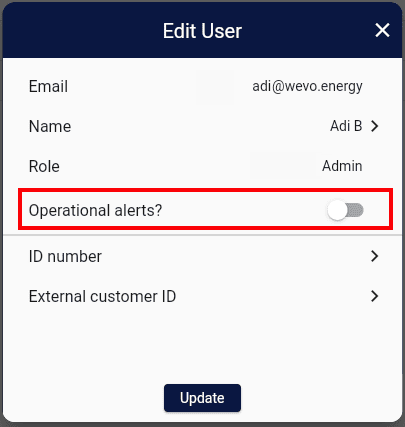 EV charger maintenance auto-healing
Many charger errors can be fixed by restarting the charger or fixing a configuration issue. When the Wevo platform senses a charger in the error state, it will automatically restart it and download a fresh set of configuration settings. We call this 'Auto healing'. From our experience, it fixes most minor issues. If auto-healing fails, we notify the administrator for further investigation.
Easily handle complex charger errors
Some stubborn charger errors can not be fixed by auto-healing and require further investigation by the charger vendor. Fear not, as the Wevo platform helps with this, too.
To help with this advanced EV charger maintenance cases, the Wevo platform clearly indicates the error state and specific error message received from the charger. The operator can use this to communicate with the charger vendor and seek advice. If more data is needed (e.g., charger logs), the Wevo platform provides this, too, via the charger diagnostic tool.
Like all other tools in this article, these advanced error-handling methods are 100% standards-based and work with all our supported chargers.
EV charging station maintenance security
Securing computer networks is key to a successful O&M strategy.  During the last six months alone, attackers leveraged numerous EV charging platform vulnerabilities to wreak havoc. EV charge point operators must consider ways to mitigate these risks. Wevo Energy's ISO 271001, 270018, and 271019 certification ensures our overall security posture and regulatory requirements comply with international, third-party standards.
Wevo Energy is one of only 5 (five!) backend companies to have passed the rigorous OCPP 1.6 security certification.  Every charger that connects to Wevo is guaranteed to be securely connected, and the security posture of our chargers is clearly displayed in the user interface:
Summary
EV charging station maintenance is critical to EV Charging as a Service (CaaS) operations. The Wevo Energy platform was built with large-scale deployments and O&M at the core. If you are a Charging as a Service operator or planning to become one, please contact us to learn more.